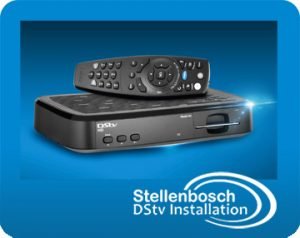 Due to the increased demand for better decoder functionality and clearer pictures, Multichoice came up with the DSTV Explora to offer their customers exactly that. Besides its excellent appearance, the Explora decoder boasts of a much better storage capacity that can comfortably accommodate more of your favorite shows than ever before.
It has the capability to store personally recorded content of up to three times more than the current content found in DSTV Catch Up and Box Office- up to 220 hours. It's better functionality, together with its HD signal reception are just but some of the reasons why the DSTV Explora will revolutionize your TV watching experience.
A search function, with results across DSTV Catch Up, Box Office, and 8-day TV guide, is also another thing the Explora decoder provides. Its modernistic user interface has improved decoder functionality while its remote control has extra dedicated shortcut buttons which allow a user to easily effect their settings with as minimal disruption as possible. We firmly advocate for the Explora as your most suitable digital satellite TV in Stellenbosch, if you don't mind paying just a little more.
Our Stellenbosch DSTV Explora installation service will be glad to help in the installation of your decoder so that you can immediately start to enjoy what the Explora has to offer. Feel welcomed to call us whenever you're in need of our decoder installation services at your home or even at your business enterprise.
You can be guaranteed to get a good value for your money with the new Explora decoder. You get to benefit from a lot of things when you opt for this particular model. Some of them are:
Fantastic user experience and applications that are modernized

720p and 1080i HD capability

Widescreen viewing

Dolby Digital 5.1 capability

HD U.I

Xtra view capability that works with all the other XtraView decoders
A qualified DStv installation company is essential to enjoying your Explora viewing as they will help install your decoder in the best possible manner. We're approved Explora installers in Stellenbosch, and it will be our pleasure to work with you. We offer top of the range services at affordable charges. So that you get to enjoy the best Multichoice experience, we ensure your satellite dish is rightly directed when setting up your Explora decoder. We're also on hand for all types of decoder repairs and servicing. For more information about us and our Stellenbosch Explora installation service call us on 087 551 0807 today!